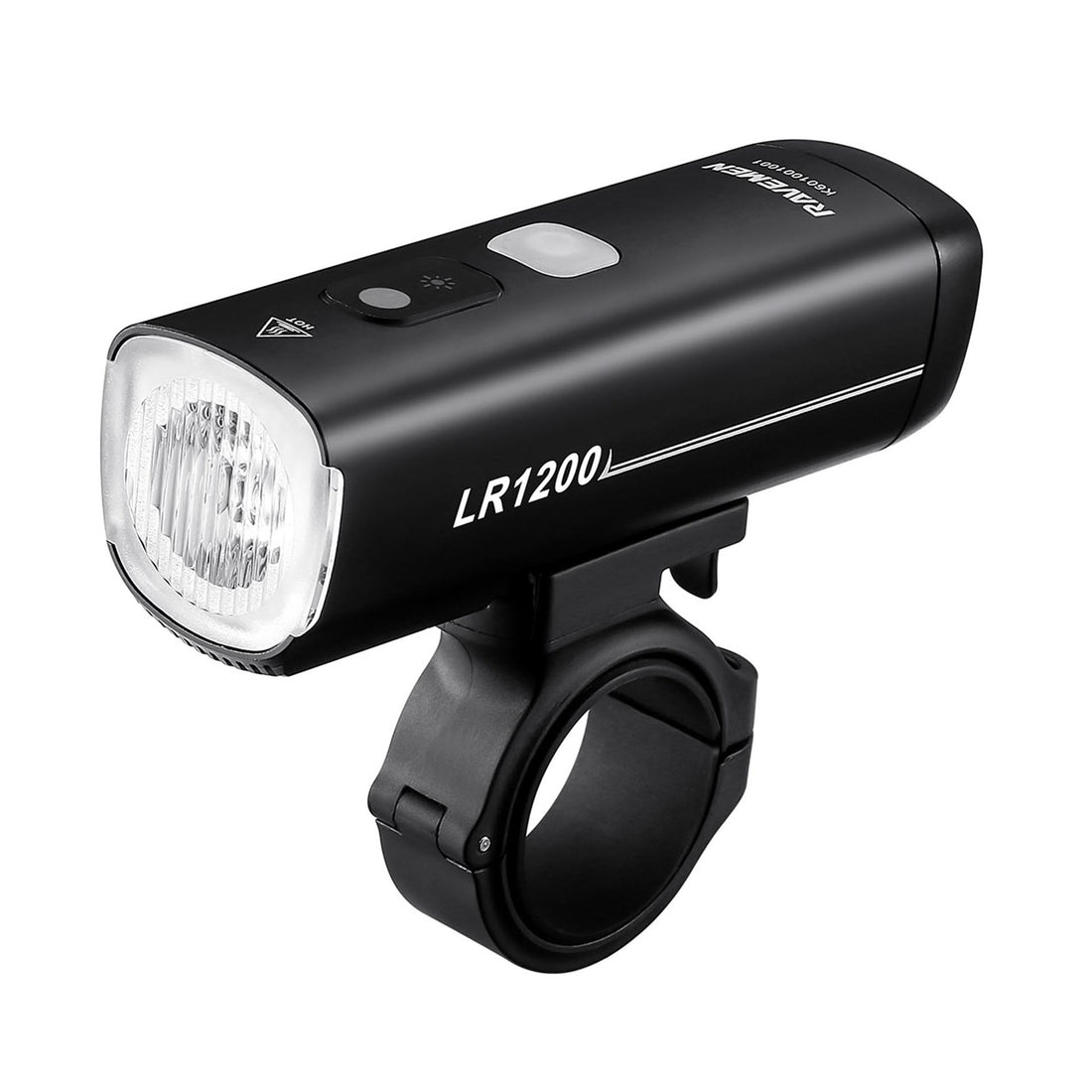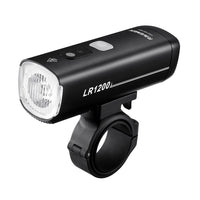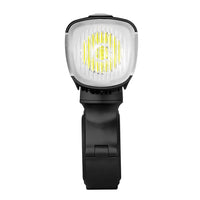 With the intelligent daytime running light mode and max 1200 lumens output, LR1200 is ready for your day and night riding, whether road cycling or gravel riding. Featuring battery run time extension function, the light could be also used for long-distance bike travel or race. The light is IPX6 water resistance and built with light-weight yet solid aluminum body to provide reliable performance even in harsh riding conditions.
Special wide angle lens designed for riding
Providing wide and even-distributed light and side visibility for better and safer riding experience
Intelligent daytime running light mode
In this mode, the light will switch automatically between rapid flashing level (high ambient light) and low brightness level (low ambient light). The light will also switch off after staying still for 2 minutes and switch on again with a vibration (auto on-off)

Convenient USB-C charging port
Reversible connector to charge the light easily and no need to flip around looking for the correct orientation

Battery runtime extension
Extend the runtime of the battery by connecting with external power source for emergency lighting when the light is in low power, no worry to be left in darkness
IPX6 water resistance
Providing consistent and reliable output even in heavy rain weather
(Optional) Wired remote button and AUB01 upside-down mount
Click the wired remote button to change brightness levels safely without releasing the grip and long press and
hold for max output;
Save your handlebar space by mounting the light upside down with the AUB01 mount
1. Special Lens designed for riding, providing wide and even-distributed light and side visibility for better and safer riding experience
2. Intelligent daytime running light mode with auto on-off function and light sensor for high/low ambient light conditions
3. Wired remote button (sold separately) to change brightness level safely without releasing the grip
4. 4000mAh high capacity battery for longer runtime and auto power-save function when battery is low
5. USB-C charging port to charge your light easily
6. Durable anodized aluminum body with better heat dissipation and IPX6 water-resistance design for heavy rain
7. Intelligent memory circuit remembers the last used brightness level and mode when turned on again
8. Quick release design for easily slide in and out
9. Compatible with handlebar of 31.8mm and 35mm diameter
Tech Specifications
LED: 1*high-efficiency white LED
Battery: 4000mAh/3.7V rechargeable Lithium-ion battery
Dimensions (Headlight): 106.5mm (L)*34mm (W)*37mm (H)
Weight (Headlight): 180g
Materials: The main body is made by aluminum with Mil Type III Hard Coat Anodizing; the rear part and the handlebar mount are made by durable plastic
Design and specifications are subject to change without notice

ROAD.CC review for the LR1200
The Ravemen LR1200 is a compact light with a big output, and a lens design that distributes the light from the single LED in a wide, flat beam. With good battery life, and the ability to be charged from a powerbank while it's running, the LR1200 works for both short blasts in the dark to overnight challenges.
Learn More