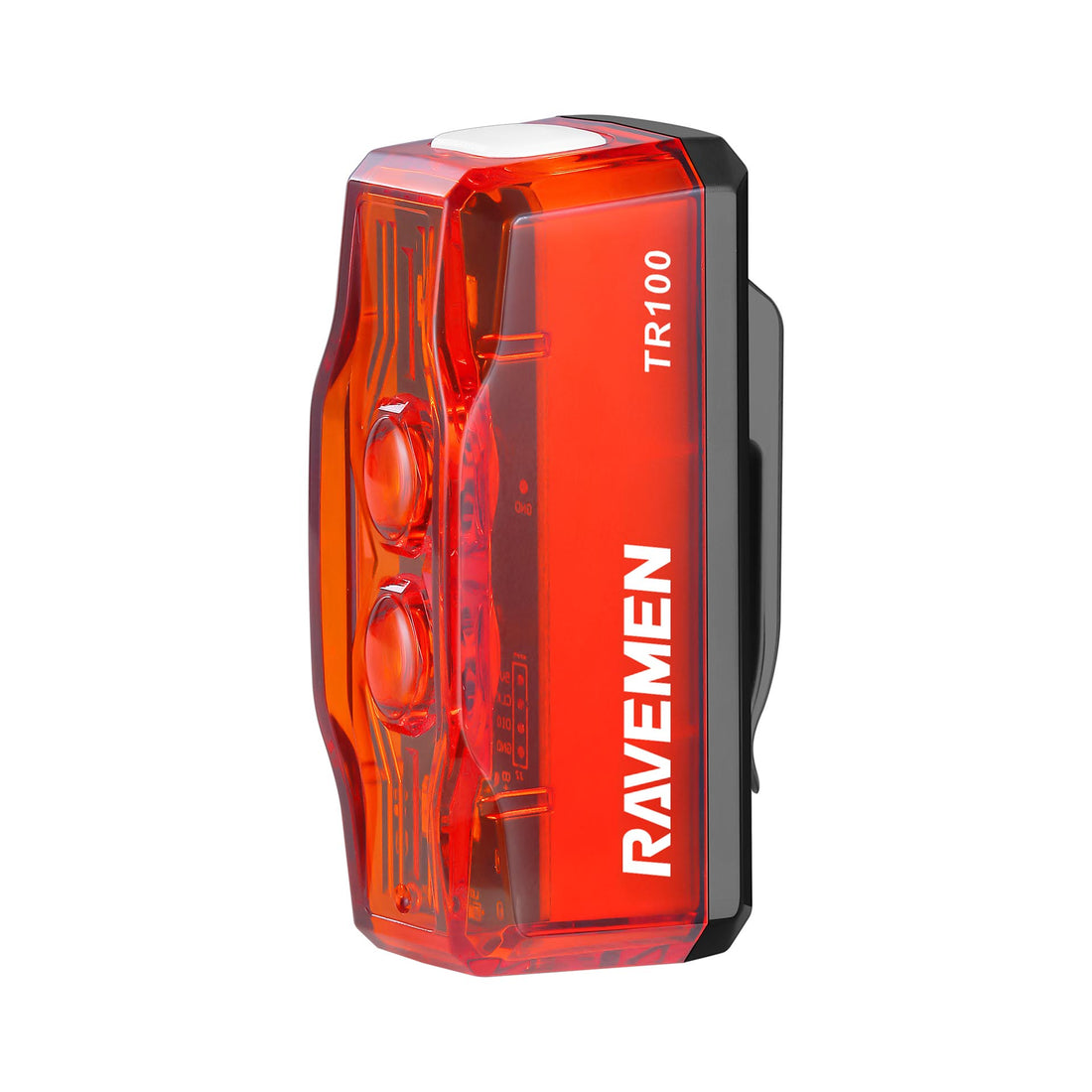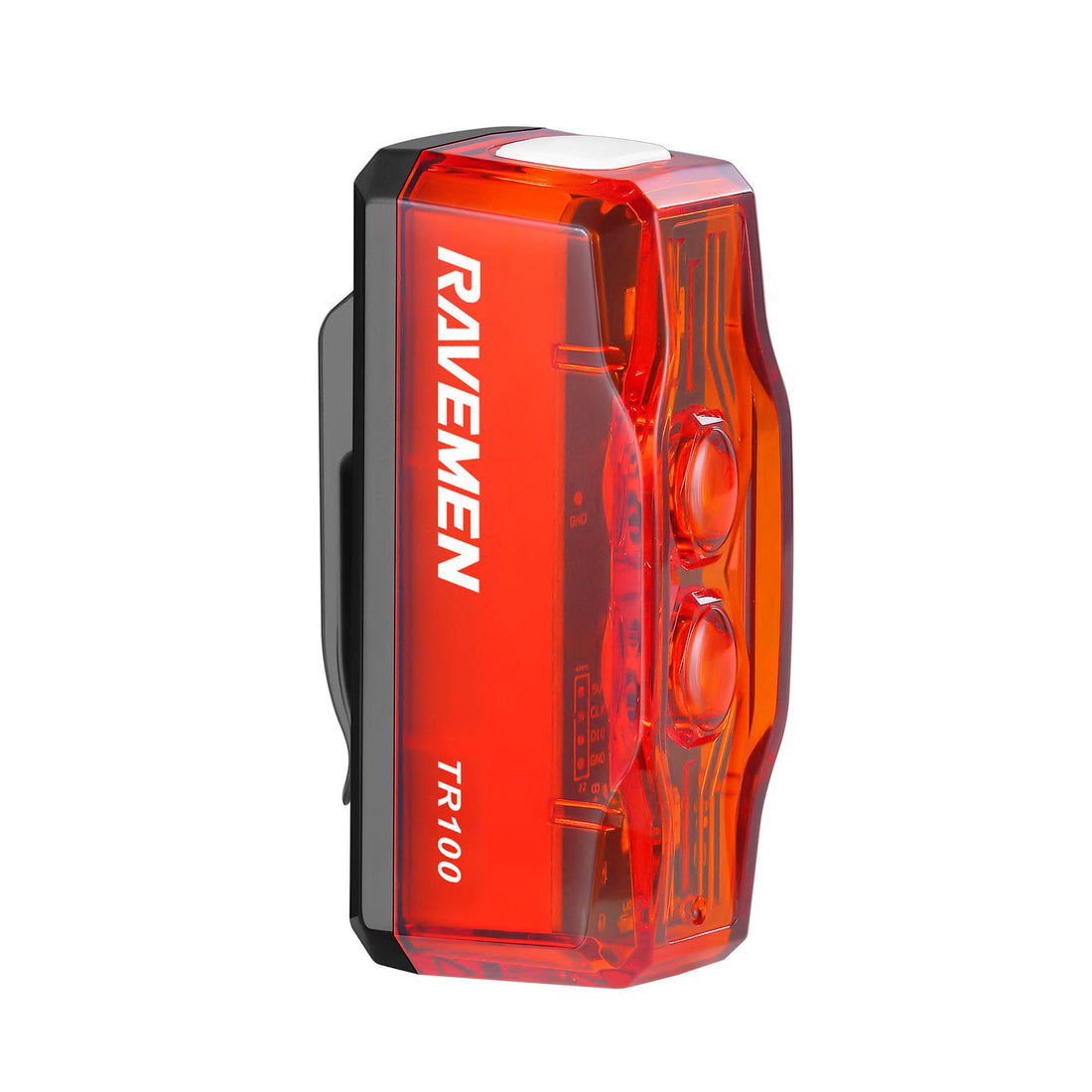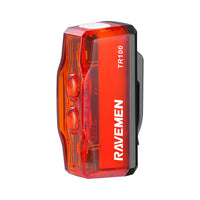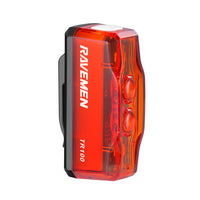 Using 4 high-efficiency red LEDs and an 800mAh high-capacity Li-ion battery, TR100 is a powerful rear light with max 100 LED lumens for daytime riding and max 26 hours of runtime on low mode. The light is easy to use with a USB C charging port and also usable on rainy days with IPX6 water-resistance design.
Be visible daytime and night
4 high-efficiency red LEDs with max 100 lumens on warning flashing mode for daytime riding;
3 constant modes and 2 flashing modes for various night riding environments
Stylish lens with special optical design
Providing clear rear and side visibility to maximize your safety
Clip mounting with quick-release function
Slide the light in or out from the mount easily in your daily use;
The light can also be clipped to some compatible saddle bags or backpacks directly
Rubber strap mount with angle adjustable bracket
Integrated design with great compatibility for both round and aero seatposts;
Angle adjustable bracket for the best viewing angle and max visibility

USB-C charging port
Reversible connector to charge the light easily and no need to flip around looking for the correct orientation;
Built-in blue charging indicator

IPX6 water-resistance
The light could be used when riding in the rain. (Please make sure the cap of the charging port is securely mounted after charging)


Product Features
1. Eye-catching flashing with max 100 LED lumens, providing great visibility for daytime riding
2. Stylish lens with special optical design, providing clear rear and side visibility
3. Auto power save and indicator for low battery
4. USB-C charging port for convenient use
5. Compatible with round and aero seatposts
6. Intelligent memory circuit remembers the last used brightness level and mode when turned on again

Tech Specifications
LED: 4* high-efficiency red LEDs
Battery: 800mAh/3.7V rechargeable Li-ion battery
Dimensions (light unit): 38mm (L)*25mm (W)*57mm (H)
Weight (light unit): 50g
Design and specifications are subject to change without notice.
Just awesome
I was really sceptical but when I received the product I was 100% convinced from moment one. Highly recommended from my point of view. Adds significant security when driving on roads esp. during daylight and is also stylish.
Great great product that won't clutter up your handlebars
Good amount of light to make sure your seen. Provides enough light in early evening or just before sunrise.
Great customer service too
TR100
I am very impressed with the overall performance of this unit. It has fallen off my seat bag twice going across railroad tracks and never skipped a beat. I looked back after hearing something odd, and there it was in the road, blinking away. Picked it up and was on my way. Great puchase, performance and value!
Sleek but some issues
I have been using this as a 'to be seen' daytime light during a long bike tour of the uk. It has worked like a charm in dry conditions but when I needed it most during rain and showers it did not work well and the lights stop after a minute or two. The charging area has been secure so I don't know if this unit is defective or it's a broader issue. When I get back to the states I'll ask for a replacement.