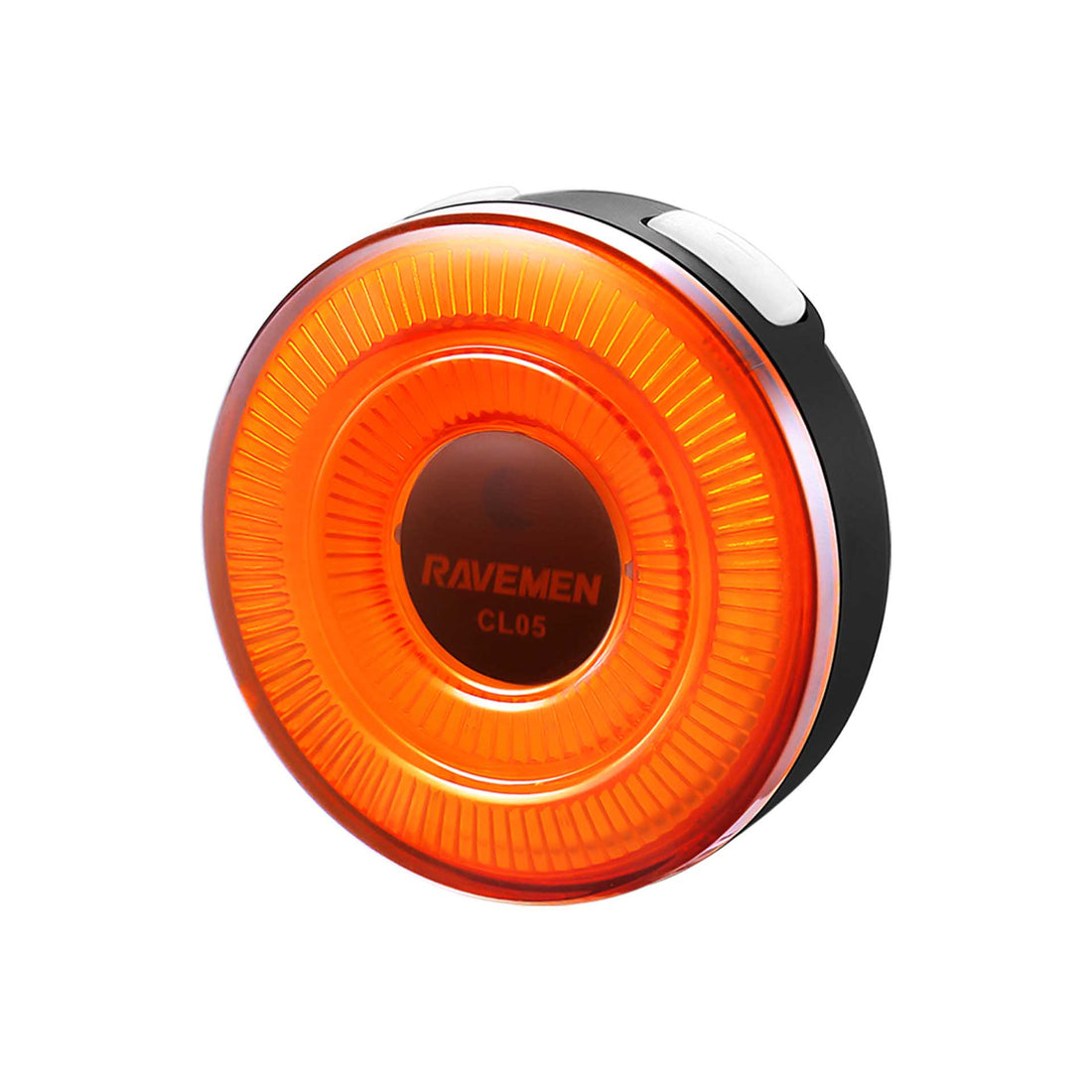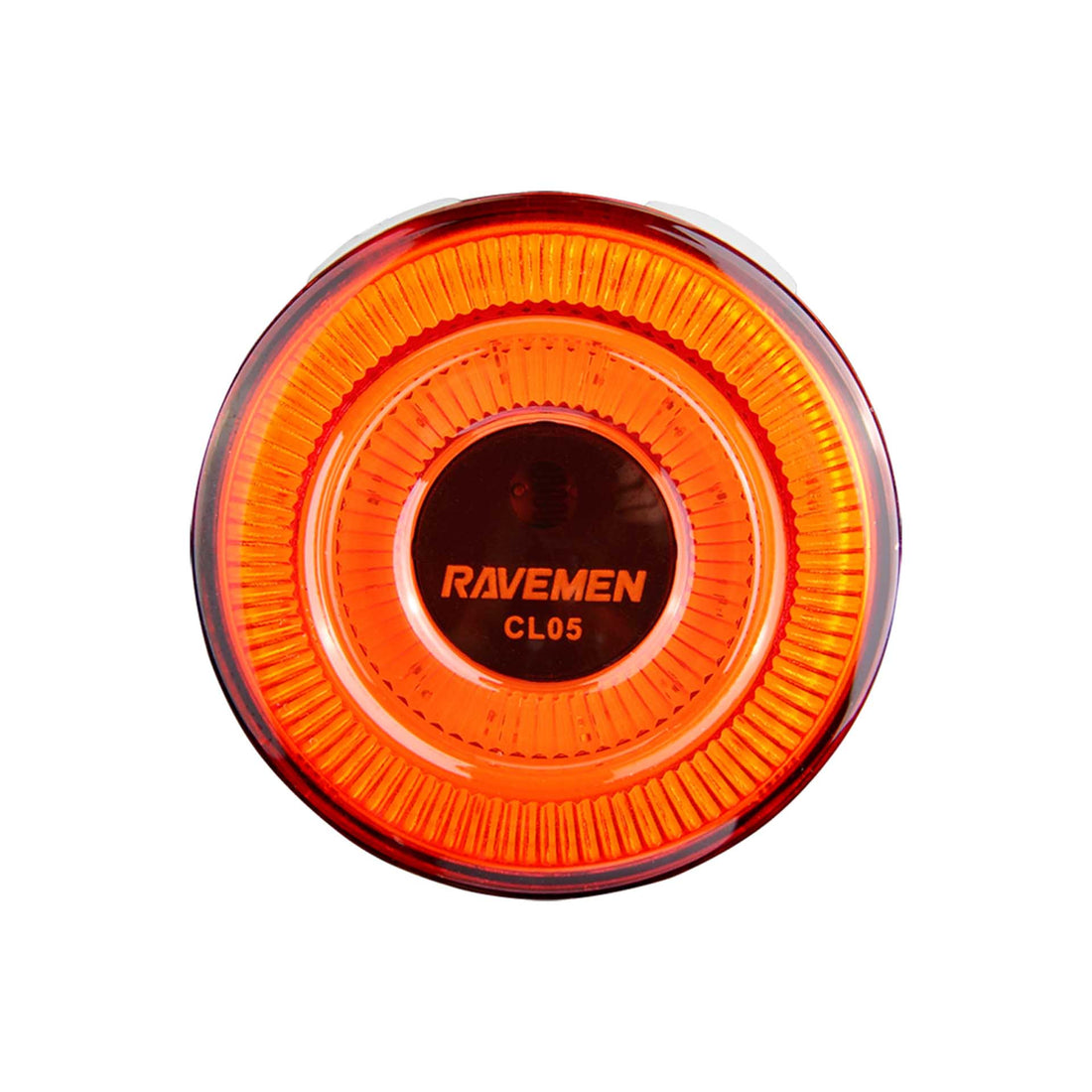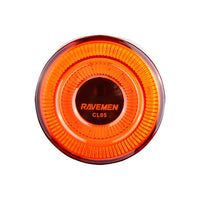 CL05 is a lightweight and easy-to-use rear light. Featuring two COB LED rings and built-in light sensor, it provides max 30 LED lumens on warning flashing mode, great for busy night street commuting or city riding. With the flexible rubber strap mount and mounting clip, the light could be mounted to round and aero seatpost or clipped to some compatible saddle bags or backpacks directly.
Two highly efficient COB LED rings and various modes
By laying out the COB LED in two rings, CL05 provides a larger lighting area and creates more significant visibility for riders. Two COB LED rings also help to create more different combinations of flashing modes for various needs

Built-in light sensor
When detecting headlights(>50lux) from rear approaching vehicles, the light sensor will activate the eyecatching warning flashing mode with max 30 lumens to boost the rider's visibility to maximum
Easy-to-use mounting clip
Slide the light in or out from the mount easily; It can also be clipped to some compatible saddle bags (1.2-1.5cm mounting strap recommended) or backpacks directly
Flexible rubber strap mount
Integrated one-piece design with great compatibility for both round and aero seatpost. It can be also mounted to certain helmets


USB-C charging port
Reversible connector to charge the light easily and no need to flip around looking for the correct orientation


1. Highly efficient COB LED with max 30 LED lumens
2. Built-in light sensor to activate max output for warning when detecting headlights from rear approaching vehicles
3. Auto power save and indicator for low battery
4. Quick release design for various mounting ways
5. USB-C charging port for convenient use
6. Built-in mode memory function
7. IPX6 water-resistance for heavy rain

Tech Specifications
LED: COB LED
Battery: 200mAh/3.7V rechargeable Li-polymer battery
Dimensions (light unit): 42.5mm(L)*23.5mm(W)*43.5mm(H)
Weight (light unit): 23g
Mount size: compatible with φ 24-36mm round seatpost and aero seatpost
Design and specifications are subject to change without notice
Sorry, I can't recommend this light
The light itself is fine as long as it lasts, but the battery life is ridiculous. I didn't actually order a tail light, it came with the front light which is a great addition. I went back to my old light.
Gut gekommen und praktisch
Bin zufrieden , es war klar, dass die Frontleuchte kein echter Scheinwerfer ist.
Reicht für mich aber zum Heimfahren in der Dämmerung. und ist schick und leicht